Naija Babes – designers, style icons and music
Nigerianness is a complex but beautiful thing, the 36 states united and divided by countless languages, a diverse melting pot of sounds, colours, heat and a complex landscape, think of Ajegunle slums versus Victoria Island. It's only right that a country built on hu$tle will birth new age female entrepreneurs taking 'fashion' and making it… Nigerian. We've had our eye on a few hu$tlers, allow us to introduce you to the individuals dressing new age Naija.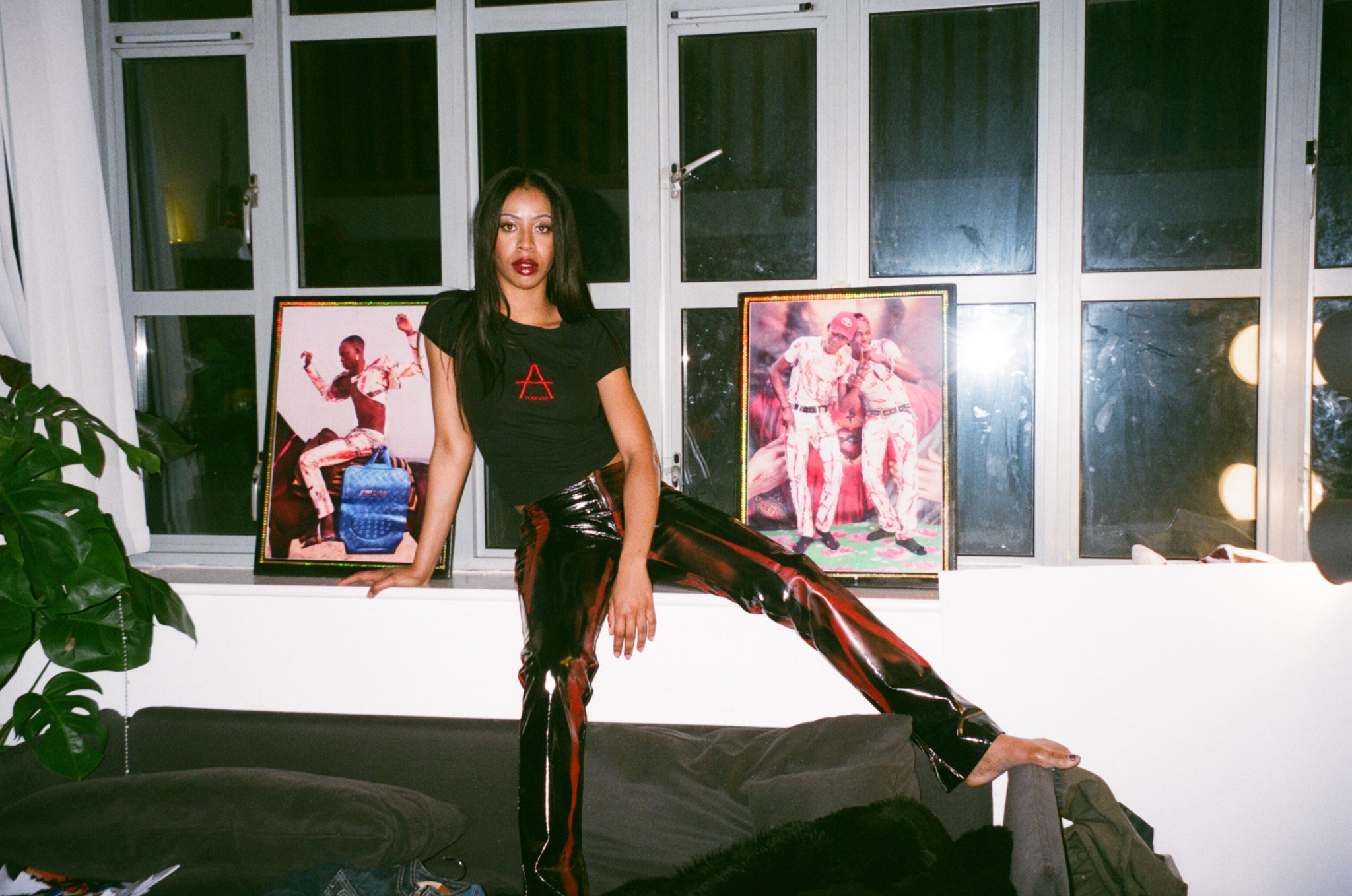 Mowalola is a Nigerian-born designer whose clothes channel Fela Kuti's 80s funk contrasted with heavy metal aesthetics. Yes, she's the stylist behind the looks in Skepta's "Pure Water" video and yes her brand is built on 3 generations of designer heritage, her grandmother and mother were designers too.
"My parents allowing me to go to England, to focus on that more was really great, because in Nigeria, they just don't see fashion as something worth even spending money on, like for studies or for developing." – Mowalola
Teni Adeola is the 21 year-old behind @slashedbytia, the brand that has been worn by Gigi Hadid is well-known for signature ruffle sets and sheet material, what she describes as "whimsical but still baddass". Her designs were first debuted in her Lagos hometown in 2016.
Read our interview with Dalia Dias is the Nigerian-Egyptian creative director behind video's such as Wizkid's come closer.
If you're familiar with music by the likes of Santí, you'll be familiar with the alté wave that is taking over the streets of Lagos. @DetoBlack is the style icon whose aesthetic feels perfect for this new movement.
Think of a Nolly Babe brought to life. Deto's fashion sense features a myriad of prints and patterns woven together in a way that's effortlessly Nigerian on sandy mainland backdrops.
She also makes a cheeky cameo alongside her bf in the Skepta x Wizkid "Bad Energy" video.
Every movement needs a soundtrack, check our Naija Babes mixes for a full plethora of tunes that underscore new-age West Africa.